REPRESENTS PRIVATE PHYSIOTHERAPY PRACTICE AT AN INTERNATIONAL LEVEL

The International Private Physiotherapy Association (IPPTA) is a non-governmental affiliation of national Private Practice Organisations. IPPTA is the official subgroup for Private Physiotherapy of World Physiotherapy  www.world.physio

All our member organisations require to be members of World Physiotherapy and have physiotherapists working within private practice in their country.
The essential commitment of International Private Physiotherapy Association (IPPTA) is to encourage and enhance the development and advancement of private physiotherapy practice globally.
IPPTA is for 
IPPTA is for Private Practitioner Business Education
Benchmarking for Member Organisations
Two Way Sharing of Information Between Member Organisations.
THE OBJECTIVES OF IPPTA ARE:
To foster co-operation between private physiotherapy organisations throughout the world.
To encourage improved standards of private physiotherapy practice.
To advance private physiotherapy practice by communication and exchange of information.
To encourage research, promote opportunities and develop global knowledge of new developments in the field of private physiotherapy practice.
To organise at regular intervals, conferences and seminars on the business of physiotherapy in private practice.
To present a profile and representation of physiotherapy at an international level.
To support World Physiotherapy in representing physiotherapy internationally.
To engage in all necessary activities to further the best interests of World Physiotherapy.
To encourage the development of national organisations of physiotherapy that share the objectives of IPPTA.
The IPPTA membership is compose of private physiotherapy special interest groups recognised by the World Physiotherapy member organisation in that country.
World Physiotherapy member organisations (World Physiotherapy MO) without a national private physiotherapy special interest group may be members of IPPTA under the following circumstances:
a) The World Physiotherapy MO has members that are owners of private physiotherapy facilities and/or
b) The World Physiotherapy MO has members that are delivering physiotherapy services in the private physiotherapy facilities.
IPPTA currently has 20 member countries across all 5 regions of World Physiotherapy. We welcome new member countries.. You can email us for more detailed information ippta.secretary@private.physio
IPPTA Executive Committee
An elected group of endorsed delegates consisting of a President, Vice-President, Secretary, Treasurer and Business Development Executive.
Meetings of IPPTA
The IPPTA business meetings are held in a different member country annually. The aim of these meetings is to create a network opportunity for members that will foster a culture of collaboration and trust among members toward the achievement of our objectives. General meetings are held every second year.
Through our international network of private physiotherapists, meeting sponsorship opportunities exist for companies who serve the physiotherapy market globally.
Contact ippta.bde@private.physio for detail information on how to become a meeting sponsor of IPPTA.
The American Physical Therapy Association (APTA) and the Private Practice Section (PPS) have...
Read More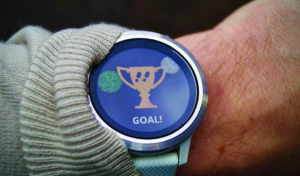 The focus of Belgian physiotherapy is currently on several important...
Read More